Discover the Slimiest Countdown to Christmas with Our Best Selling Christmas Gift
Slime it! Advent Calendar
Looking for the ultimate presents that will make children's eyes sparkle?
Packed with slime-tactic fun worth $680, our fun-filled Advent Calendar is a must-have for Slime Lovers.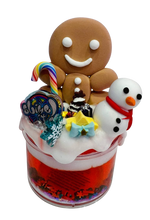 keep calm and make slime
Christmas Workshop
Our Christmas slime workshop is the perfect way to mix creativity, holiday cheer, and squishy fun. Don't miss out!
Jingle Slime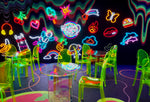 BOOK YOUR BIRTHDAY PARTY AT
GLOW IT!
Take your slime adventure to a whole new level by booking your party at GLOW IT!, a new sensory experience heightened by the slime's vivid glow-in-the-dark space. 
More info
GLOW IT! @ K11 Musea
Lights out and let it glow!
As seen in